This post brought to you by Arcsoft. All opinions are 100% mine.
How many times have you failed in creating a stunning video using videos and photos of a occasion or memorable event? We have seen many well edited and professionally handled videos across the web, but fail miserably when it comes to do it ourselves. The lack of expertise in video editing and access to powerful tools or apps are to be blamed here.
We all know that Windows Movie Maker, the default Windows video editing tool, is the best we can have for random video editing needs. But when it comes to giving a professional touch to your video with handful of options and features that you can play with to make your video even more attractive, you really need to have a more powerful video editing app, such as ShowBiz by ArcSoft.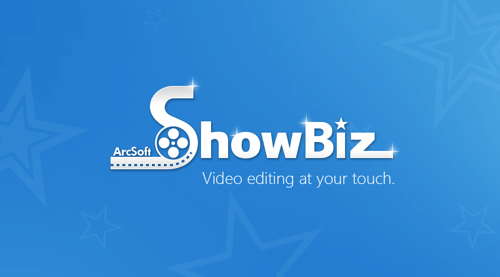 ShowBiz is a movie maker app for Windows 8 and Windows RT that comes loaded with extra powerful features that you need to produce a eye catching movie. It's simple and user friendly interface allows you to create professional looking movies in just few taps using your own videos, images, and music clips.
Few of the best features you can get with ShowBizz app are professional quality themes and transitions. You can use the themes to change the look and feel of the movie while transitions allow you to add great visual effects.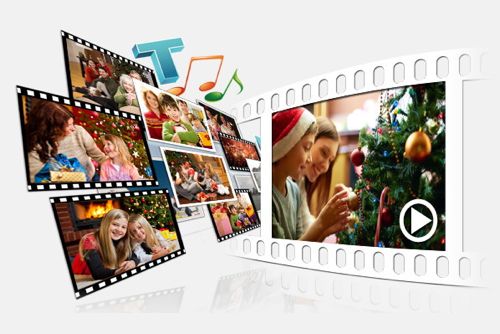 Since ShowBiz app is compatible with Microsoft's latest Windows 8, you can use the touch support to create HD movies more quickly and conveniently. Unlike other movie editing apps, ShowBiz ensures that even a non-techy person can produce movies in a creative and fun way!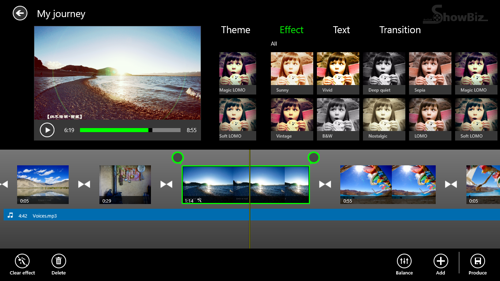 If you are a creative person and want to play with your movie, you can choose from a handful of contemporary and classy effects from the library to add to your images and video clips. Ability to add texts to any portion of the video and choosing the way it needs to be displayed gives you more control over the output of the video. Additionally. ability to manipulate separate audio tracks for music and narration helps you in editing the audio part well and keep the complete control over the output audio.
Download ShowBiz Windows 8 app now for free and start producing stunning movies to give colors to your memories and creativity.