This post brought to you by Arcsoft. All opinions are 100% mine.
You have always been wondering about the best possible ways to blend all types of digital media including photos, video and music to create an innovative method for telling stories of those interesting moments in your life. Whip the App solves this intriguing question that has been always in your mind since you started playing with photos, videos and social albums.
The best thing about Whip the App is that it is designed for all the platforms. It doesn't matter whether you have an iPad, a Windows 8 device or an Android. The app allows you to create your stunning photo album in just 3 straightforward steps with Whip Social Album. Select your photos and videos, change them, cut them or do anything with them to make them look amazing, and share.

You can use the photos and video from your android, iPad or Windows 8 device, or from your social profile page on Facebook. The single-touch enhancement tool helps turn any photo into the picture-perfect statement you want to create with it. Whip the App also gives you the freedom to add text to any page or the cover to keep the viewers glued to your Whips.
Whip has recently launched its Android app to cater to the digital needs of the largest segment in the social world. Whip the App makes it a breeze to add life to your weekend or holiday adventures in the most interesting way. If you have an Android device, you can start creating your Whip by choosing images from your Photo Album. Interestingly, you would have to bring down the number of favorites to not more than a couple of dozen images.
Next, you can choose your background music and style to give a feel of what the occasion actually felt like. In fact, you would be able to choose the designs from inside the Whip the App to set your Whip on fire among your peers.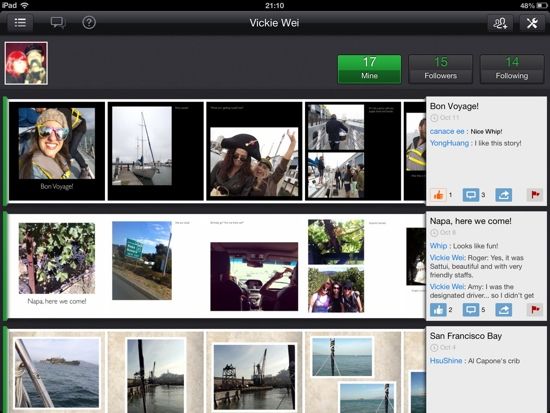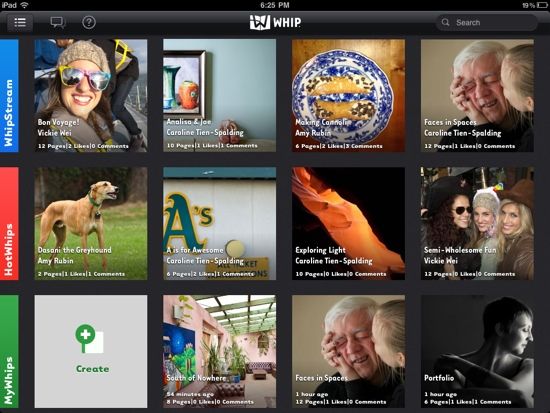 When it comes to the customization step, the Android app would automatically organize the photos in a way to create the optimal layout. This is where you can add your cover title and some funny captions. One of the most important features that would inspire you to download this app is the level of control and flexibility it offers. Resize, rotate or rearrange each one of the photos before you get the desired results.
When you embark on your next vacation, you have every reason to download and use free iPad app or Whip the App for your Android, or Windows 8 device. No longer are you just restricted to post your holiday photos and videos on your Facebook status. Whip the App would make it possible to integrate those holiday photos and videos and create the perfect social album that can be shared with all your friends. They would certainly have a tough time envying and watching through the amazing experiences you enjoyed during your vacation.
Add some cool tunes to your social albums, choosing from the Whip the App "indie" library. There is no need for your friends and fans to have the app to like and comment on your albums.The albums can be viewed on any system or smart-device, and if you love to demonstrate your passion even in the smallest jolly moments of life, you would certainly download this app on your device.